Geovap is a global software solutions provider located in the Czech Republic. Founded in 1991, the company mainly specializes in two different fields: Geospatial Data Management and Industrial Automation. Geovap's software development implementation has allowed it to partner with global companies including Microsoft, Bentley, and Oracle.
Their data analysis and reporting systems are why we partner with them. At Vermac we strive to provide our customers with the most up to date software and the best hardware for your business solutions.
How Geovap and Vermac Can help your Business
Vermac provides an array of products for Gas and energy monitoring, metering, and correction. Working alongside Geovap's software are a wide range of Vermac Gas metering devices. We stock units used in both commercial and industrial settings. Vermac stocks Rotary, Diaphragm, and Turbine meters.
If you are unsure of the units you need, or who it may work alongside Geovap, feel free to contact our team at any time.
At Vermac, we aim to provide accurate, efficient, and cost-effective solutions to your gas network and company needs. We provide primary and secondary metering systems. Readings from these units are recorded by Geovap software, digested and reproduced in readable data formats.
Check out our products page to get a better idea of the quality devices we offer.
Geovap Software Solutions
Geovap's software packages and systems automate processes that would have otherwise taken time and resources to complete. For instance, the AVE system reads data automatically from our various gas metering devices, validates it, and displays it in a readable format. This eliminates the need for you to have people on the ground.
The data can be sent to relevant parties, generated into billing systems and reports, or viewed from mobile devices. Having immediate access to this data allows for changes to be made rapidly and any adverse action to be taken care of, such as pressure drops or tampering with metering devices.
The AVE system can significantly benefit your business especially startups and companies with a small or limited workforce. With sophisticated software and the appropriate hardware, your business doesn't need to worry about hiring large teams to read data from the field and conduct the tedious process of verification. The only workforce required for your systems is a small IT team to oversee and manage the data and team members who take care of your gas network.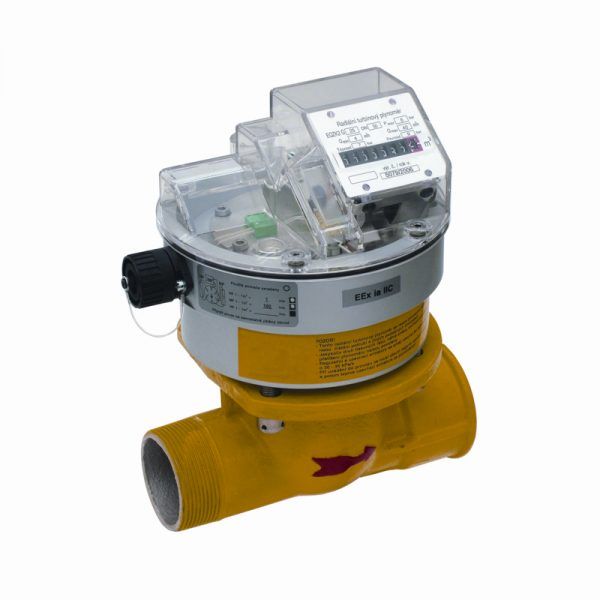 Saving your Company Money
Geovap, just like Vermac, has put energy conservation at the core of its agenda. Software such as the Ave system helps clients monitor their gas usage without necessarily going to the field. With this system, companies can identify factors that need alteration to enhance energy conservation.
Geovap and Vermac will help your business meet sustainable energy goals and reduce your energy costs.
Conclusion
The listed services are not the only reason we have partnered with Geovap. Geovap allows for the accurate and timely recording and reading of data.
It allows both our team and your business to pinpoint areas that can be improved upon or need repair, while also allowing you to conduct business with an understanding that your systems are fully operational and accurate.
Both our devices and Geovap's software are designed to offer efficiency and accuracy at its best. Your business can enjoy the luxury of having sophisticated systems perform core processes such as data collection and management, saving you time and resources.